If you love Sesame Street as much as I do and you were around during its glory days, then you know the mantra (well, one of the dozens of them anyway).
"Asking questions is a good way to find out something you wanna know!"
This is true ESPECIALLY if you're a new to a topic. Here on Social Media Marketing Simplified, I want you to understand the basic stuff about a relatively simple subject. However, be aware that there are hundreds of questions on social media marketing since the business world still has some more adjusting to do when it comes to this topic. The following questions the common one and the answers are simplified.
Q1. What is Social Media Marketing?
The long and short of it is Social Media Marketing is marketing on social media. It's that simple. But as we know, when coming up with a definition, it is not good practice to use words in the term to define the term. Because it doesn't tell you anything about the term, right? So let's break it down. This concept is made up of two terms. We know what social media is and we know what marketing is. Marketing is the part of the business planning process where a set of processes or tactics are used to showcase or promote a particular product or service in an attempt to get customers to buy said product or service. In simpler terms, marketing is how you plan to get your customers to buy your stuff. We know from our introductory lesson "What is Social Media?" that social media is any technological application that can be used to share original and popular content with the unseen community.
Okay. Since we know these two things, we can more than come up with a theory as to what social media marketing is.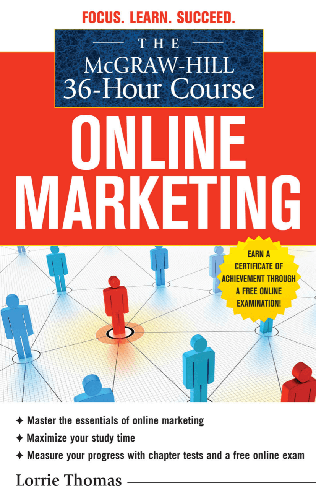 Remember we said that social media marketing is marketing on social media but that we can't go with that since we can use words in terms to define terms? Thus we do a mash up. Based on what we know, social media marketing is "a technological part of the business planning process where a set of tactics are used to share, showcase or promote products or services to the unseen community in an attempt to get them to buy the product or service." Sounds halfway right. It could be a bit cleaner, no?
Let's try this.
 Social media marketing is the use of technological applications to share and promote a product or service to the virtual community.
Perfecto!!!! Simple and to the point. And if you look around, many of the definitions online aren't that much different:
"Social media marketing refers to the process of gaining traffic or attention through social media sites." ("What Is Social Media Marketing", n.d.)
Social media marketing (SMM) is a form of Internet marketing that utilizes social networking websites as a marketing tool. The goal of SMM is to produce content that users will share with their social network to help a company increase brand exposure and broaden customer reach. (Rouse, n.d.)
See? Not much different but personally, I think ours is the best! 😉
Q2. Why is Social Media Marketing important?
SMM has become important by default. Firstly, and quite obviously, SMM is marketing and thus must be recognized as a core business activity due to the category it falls into. Secondly, SMM is important because social media is important. Social media is important to the public. Social media is important to the public because they can post what they care about on there and get responses that make them feel good. The public is important to businesses. Businesses care about what the public cares about because what the public cares about can become business ideas. Business ideas can become products and products, once they match up with what is important to the public, can translate to sales. The long and short of this is that social media is a good place to pick up what is trending and to become what is trending all at once.
It expands your business beyond a physical border and thus, gives you a wider reach on traffic, customers, and ultimately profit and just as in the physical, these things are essential to being successful as a business.
B2C puts it as simply as we do on our site:
"Social Media Marketing helps you to get your content seen, which in turn can substantially increase your number of brand mentions on the web. Today marketers today are calling it "top of mind." Which is the new way to say, "brand awareness." (Davis, 2017)
All of what I just said above only much shorter.
Q3. Who is using Social Media Marketing?
It's easy to rattle off a list of companies who do – Pizza Hut, Dominoes, Farmers Insurance, that one friend that sells slim teas. But just like in my other post "What is Social Media?" when I posed the question at the very beginning of the article, it is insufficient to rattle off a bunch of names when someone asks you what is something or who does something. It shows you only have a partial understanding of what the concept is and what the person asking the question is asking.
So, who really is using social media marketing? The answer – who isn't at this point? Everyone is catching on to the concept of social media marketing. Like marketing, you want to make sure that your product or service is well known and with the advent of social media, companies are finding that there is new terrain to cover. The world is now a village. Your neighbour can be 2 metres or 2 million metres away. Facebook has become a neighbourhood. Twitter is a colony. Instagram should have its own flag and anthem! It would be foolish for a company to not realize this and expand their reach.
So, SMM is used by companies/people who wish to reach more customers in their niche, by businesses who have a low marketing budget, by businesses with a new product, by businesses whose product has fallen off and needs a revival and the list can go on. To sum it up, SMM is used by businesses who are smart. It is pointless to keep your head in the sand about the power of SMM because it is always in your face. Wordstream helps us out with some goals that SMM can achieve and based on the list provided, I want you to add to the list above of who is using social media so that the next time someone asks you "Who is using social media marketing?", you can answer them confidently.
"Social media marketing can help with a number of goals, such as:
Building conversions
Creating a brand identity and positive brand association
Improving communication and interaction with key audiences"  ("Social Media Marketing For Businesses", n.d.)
I'll help you with the first one. Since a goal of SMM is "Increasing website traffic" then SMM is used by companies who have low website traffic or SMM is used by companies who want to increase website traffic but we kind of said that when we talked about wanting to reach more people in their niche. It's easy to come up with people who use it. It just takes some common sense.
Q4. When should you use Social Media Marketing?
The best answer for this is "Why would a business not be using SMM?". So many companies are jumping onto the SMM bandwagon that soon the question won't be when to use it but what is the best way to use it and what are some of the best practices to use for the best results. This also goes back to when we talked about goals that SMM achieves. So, a company may be doing really well but they may decide that they want to take their business global or they may want to increase traffic to their company website so that they can increase sales or they may want to create a particular brand image for themselves. All of these reasons are good ones to use SMM. It depends on the goal of the company at the point in time. But as I said at the very beginning of this very short section, there is no reason why a company that takes itself seriously should not be using social media marketing right away.
Q5. Where can I learn about Social Media Marketing?
Right here, of course! 🙂 But, unfortunately, I don't give out certifications. I am just here to help you understand the concept in a simple way. If you are looking for certification, off the bat I can point you to ALISON. Their courses are pretty good and even though I haven't done an SMM course with them, I have done other courses and I would recommend them. The best part is it is free to get the information and enroll after which you can decide whether or not to pay for the certificate. I have heard great things about EdX as an all-around online program as well as Coursera. I believe you have to pay EdX and Coursera all the way through, through. If you just want other information, there are thousands of other blogs that you can check out.
Unfortunately, at this time, I cannot give you an honest review on any one of them because I am catching up on reading them myself. I am not going to deceive you at all. So, when I do have that information for you, there will be a post.
Q6. How does Social Media Marketing?
I think that a video would be appropriate here, don't you? This is a short video from Website Central Pty Ltd that I found on YouTube that gives a relatively simple explanation as to how SMM works for businesses. If you have questions, drop them in the comments below and I will try to answer them for you.
These are just six of the many questions that people have about social media marketing. I really wanted to cover the basic questions that can be asked the topic. I am not oblivious to the many, many more that there are and will continue to be. Just know that you are not alone and even if you still have some confusion, we can work it out together. Leave your questions, comments, and concerns in the box below and I will try to answer you to the best of my ability. I'll be happy to hear from you.
Until the next article!
Bibliography.